The Cupid Effect

Kim Possible episode
Season
4
Production code
409
Broadcast number
69
Original Air date
February 10, 2007

A valentine-themed episode from Kim Possible.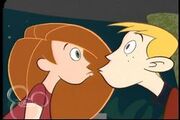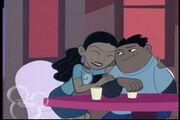 It's Valentine's Day! Wade's crushing on Monique and invents a Cupid Ray so she'll crush back, Ron takes Kim and Monique to Paris, and the Seniors try to conquer half the world using Wade's new invention.
Ad blocker interference detected!
Wikia is a free-to-use site that makes money from advertising. We have a modified experience for viewers using ad blockers

Wikia is not accessible if you've made further modifications. Remove the custom ad blocker rule(s) and the page will load as expected.